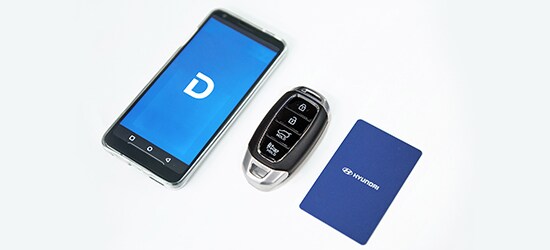 The first Hyundai model to include a digital key is the 2020 Sonata. This helps you lock, unlock, start, and drive your Sonata using a smartphone. You can have Digital Key with three other users. And even send your shared digital key anywhere. If you want to practically learn how to use Hyundai Digital key, get in touch with Bob Mayberry Hyundai.
How to use Hyundai Digital key
You can unlock your car using Hyundai Digital Key. All you need is to hold your smartphone close to the door handle. If you are inside the car, you just need to get the phone in the charger and press the start known to start the car. The operation of the vehicle that uses the Hyundai Digital Key is based on NFC technology, which is near field technology. Unlike Bluetooth, the reader and device must be within a few centimeters. The proximity is meant to prevent unlocking and to let anyone start it.

Compatibility and Set up
The Hyundai Digital Key system is not available on iPhones but is Android compatible.
You can download the key app from the free download on Google Play. The app helps you set up the Digi-key system. You do not need to open the app to unlock your car or to start it. However, when you open the app remotely. You have access to the Bluetooth features that let you lock/unlock your vehicle, including starting your vehicle.

NFC Card
Your Sonata comes with two additional smart keys to access features like the passive entry in addition to keyless start. You may not need them with your Hyundai Digital Key. You also get an NFC card. This could be a substitute for the iPhone. Your NFC card easily fits inside your wallet. The card is useful when you leave your Sonata to get it serviced, and elsewhere such as valet services or when your android loses power.
Hyundai Digital Key is the latest technological innovation in smartphone integration with the vehicle.

If you would like to know more about the Hyundai Digital Key features, or if you would like to test drive the vehicle, head over to Monroe, NC dealership today. The dealership is close to Charlotte, Concord, and Matthews.
Source:
Hyundai