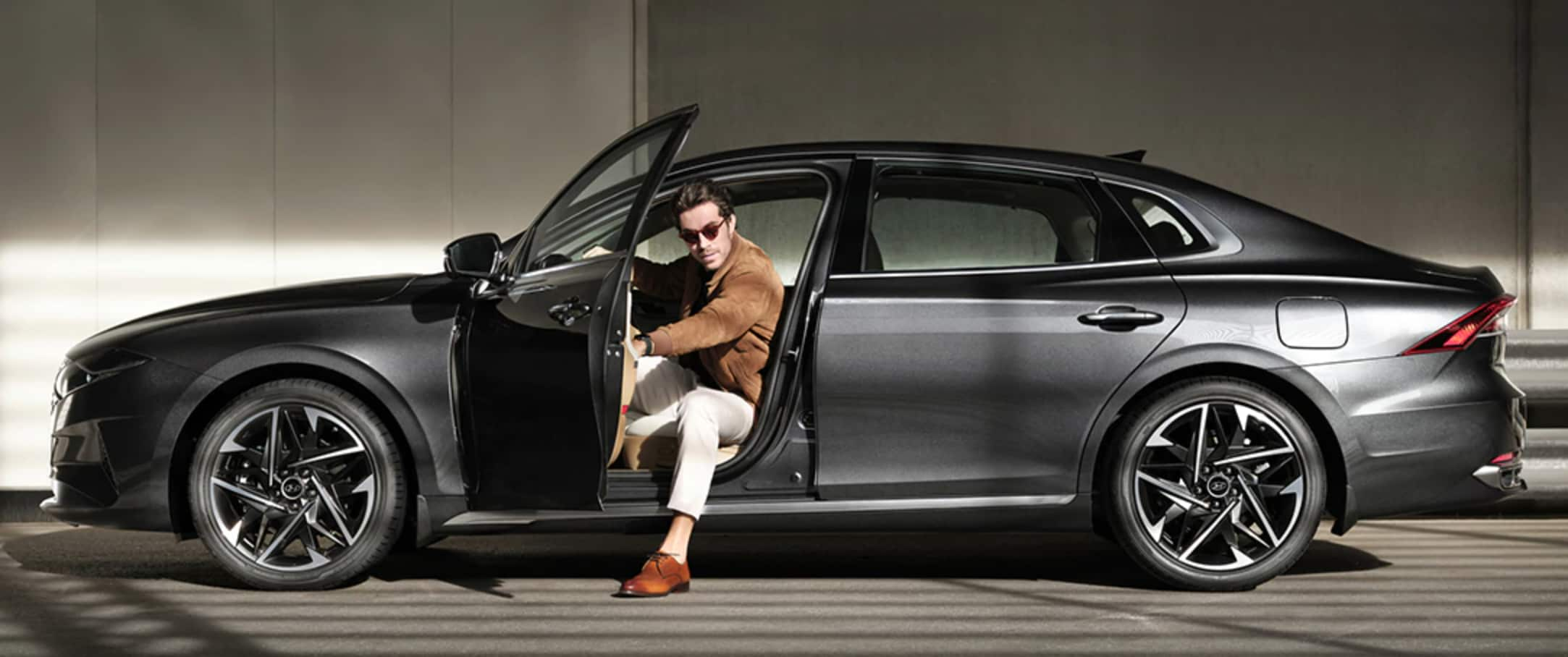 The 2020 Hyundai Azera returns to North America in style with an updated interior, exterior, and better features. The full-size sedan was Hyundai's flagship model, but after 2017, the model was removed from US markets. The return of the Hyundai Azera introduces a premium vibe that places the Azera firmly near the top of the luxury car section.
The 2020 Hyundai Azera: Everything You Need to Know
The exterior of the new Hyundai Azera is designed to be eye-catching. The front grille utilizes LED headlights that light up in a geometric pattern. The sleek and sporty design instantly informs people that the Azera is a premium car. The interior introduces two 12.3-inch digital touchscreens that define your driving experience.

One of the touchscreens is a cluster for digital gauges, while the other is the infotainment system. The interior is roomy and comes with ambient lights that use 64 colors. You can adjust the ambient lights to suit your mood, and there's something for every mood. A 1.6-inch wheelbase makes your passengers experience greater comfort in the 2020 Hyundai Azera.

There are four engine options available. The first is a 2.5-liter four-cylinder engine that gives 187 Horsepower and 178 lb-ft of torque. The second is a 3.0-liter LPG powered engine that gives 262 Horsepower. A 3.3-liter V6 engine that gives 286 Horsepower is also available. The final engine is a hybrid - a 2.4-liter hybrid petrol engine together with a 38 kW electric motor.

Hyundai's Smart sense suite of safety and driver assistance features keeps you safe on the roads. Some of the safety features you get access to include lane flowing assist, rear cross-traffic collision warning, as well as blind-spot collision avoidance assistance. The 2020 Hyundai Azera lets you choose from three driving modes in the digital instrument cluster. These include the Sport, Eco, and Comfort modes. The new Azera also has available 19" wheels, head-up display, ventilated front seats, a 12-speaker sound system from JBL, as well as a panoramic sunroof.

If you reside in Monroe, White Oaks, Wingate, or Wesley Chapel in North Carolina, then visit a Hyundai dealership in Monroe, NC to test drive the new Hyundai Azera. South Charlotte Hyundai in Monroe offers great Hyundai lease deals that anyone looking for a premium driving experience should not miss out on.

Source: Hyundai