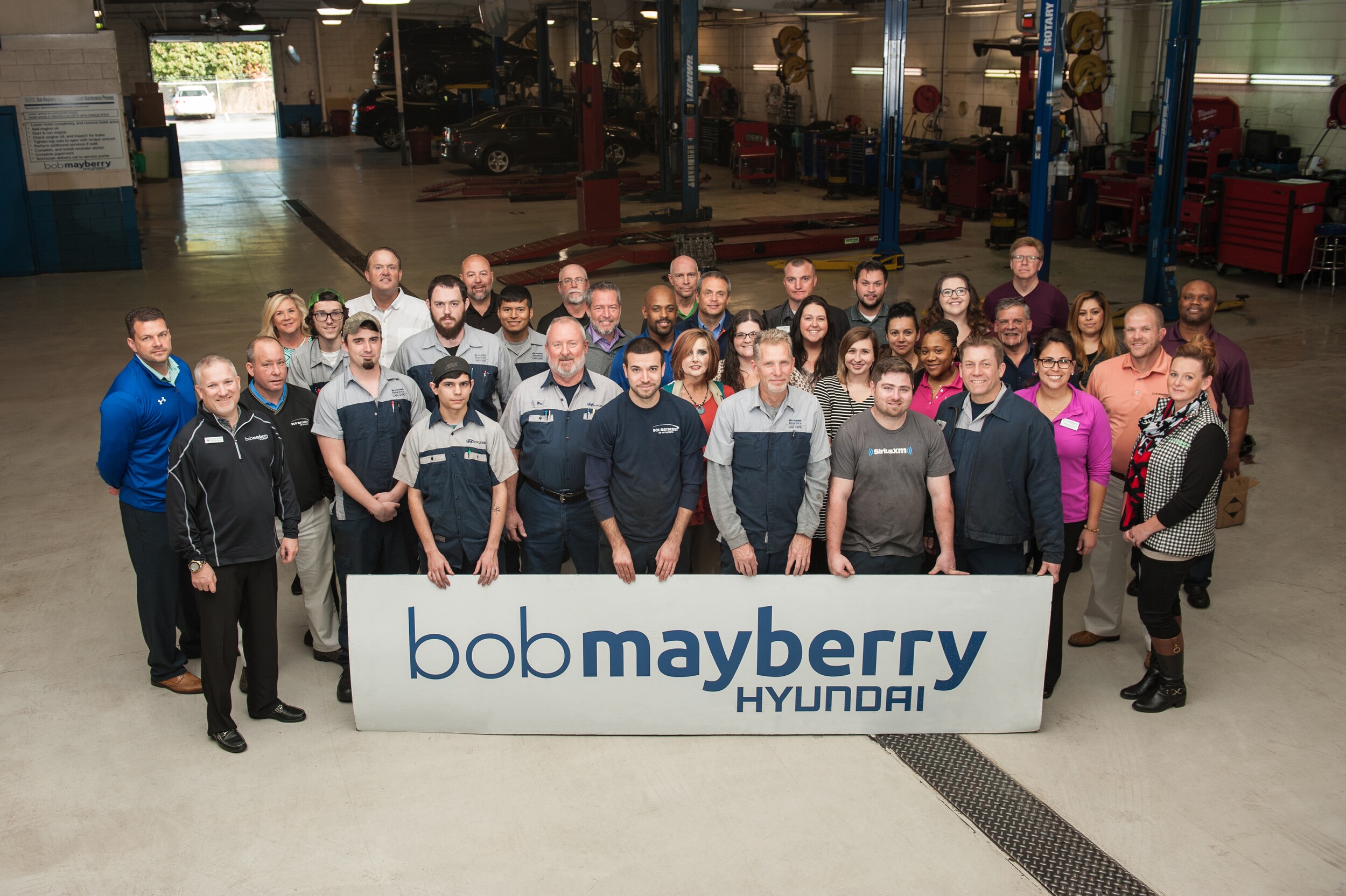 The Bob Mayberry Hyundai Service Experience vs. The "Other" Guys 
The Bob Mayberry Hyundai Service Experience is all about FAMILY. Every customer that drives through our service lane is treated as such. This means that we take the time to get to know our guests and develop relationships. Most of our customers are on first-name bases with our service advisers and technicians. It's not uncommon to see our staff delivering high-fives and sharing laughs with customers. We are proud of the positive culture we have grown and the relationships we have built with our customers over the decades. Come see for yourself what the Bob Mayberry Hyundai Service Experience is all about!
Quality service is what we deliver. You and the your family's safety is our number one priority, and it shows in the promise of our service work. Our team ensures top-notch inspections, covering every aspect of your vehicle's performance. We check for manufacturer recalls. We evaluate current service campaign options and check for software updates. We want to ensure that when you leave our service lane, you have the utmost confidence in your vehicle's ability to perform for you and your family.
Our competitors may offer 15-minute oil changes, but Bob Mayberry Hyundai's service center delivers unmatched service quality. Any and all repair work performed at Bob Mayberry Hyundai's service center is conducted by certified technicians. Our team members are some of the best in the automotive service business. We pride ourselves in providing a level of service excellence not often found outside of qualified manufacturer-level service centers. We do this not only in regard for safety, but also to save you time and money. We know how important every dollar is today! Our service team is trained to look for opportunities to improve your vehicle's efficiency today and to save you money now. Whether it be a simple software update or a quick fix, Bob Mayberry Hyundai has you covered. We even offer FREE commercial car washes!
If you're looking for a real customer service experience, service and repair work that you can count on, mile after mile, and savings on your vehicle's service that makes you smile, then we welcome you to try the Bob Mayberry Hyundai Service Experience for yourself today!