Research: 2022 Hyundai Sonata Car

The New 2022 Hyundai Sonata Near Charlotte: It's Time for Your Solo
Is there anything more beautiful than a sonata? The soloist takes the stage and performs. Everyone's attention is on the musician's movement. The way the notes dance off the instrument. The way everyone is focused on the sonata. It's no wonder why Hyundai took that route with their vehicle. With improvements in power, convenience, and comfort, all eyes are on the 2022 Hyundai Sonata-and for a good reason. Are you ready for the solo?
The 2022 Hyundai Sonata
It's always elegant. It's always breathtaking with a hint of flashiness. It's always peaceful. And, no, we're not talking about a musical performance this time. The 2022 Hyundai Sonata is just about ready to take the stage and roads in Charlotte.
The Performance
The most powerful Sonata to ever touch stage is here. And we understand that our statement could be superlative, but since it's the truth, does that change your opinion? With the available 2.5L, four-cylinder engine, you'll carry 290 horses underneath your hood and 311 lb.-ft. of torque. The base engine still packs a punch with its 2.5L engine. You'll have 191 horses powering you through the streets of Charlotte with 181 lb.-ft. of torque.
With an EPA-Estimated 27/37 mpg city/highway, you can make trips from Charlotte to Monroe with fewer stops at the pump. You'll be able to handle the roads with front-wheel drive control and smooth rides on the highways and streets of Monroe.
Peaceful Interior
You can seat five adults inside your Hyundai Sonata with standard cloth upholstery. Suede and synthetic leather upholstery is available on higher trims, along with power-adjustable front seats with heated and ventilated comfort for the upcoming winter months in Charlotte, NC.
The panoramic sunroof unlocks the stars at night and gives you and your passengers a clear view of the Monroe night. The creature comforts increase as you climb the trim ladder, but one thing is for sure-you're going to get the right vehicle for your driving style.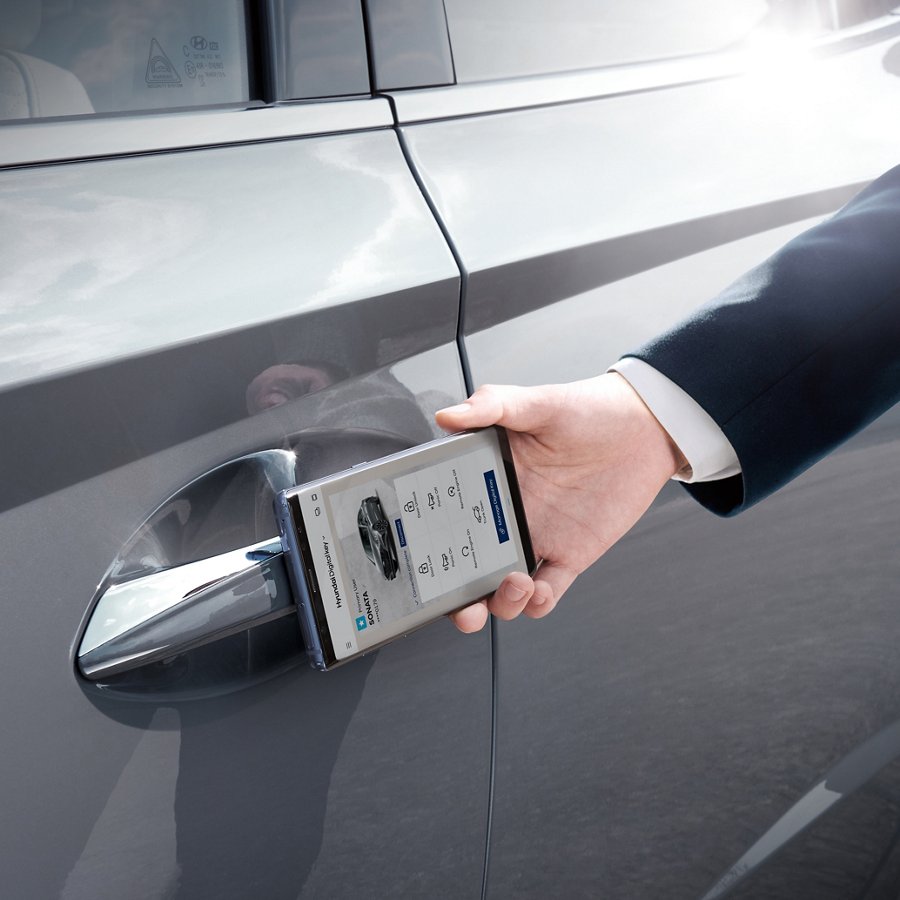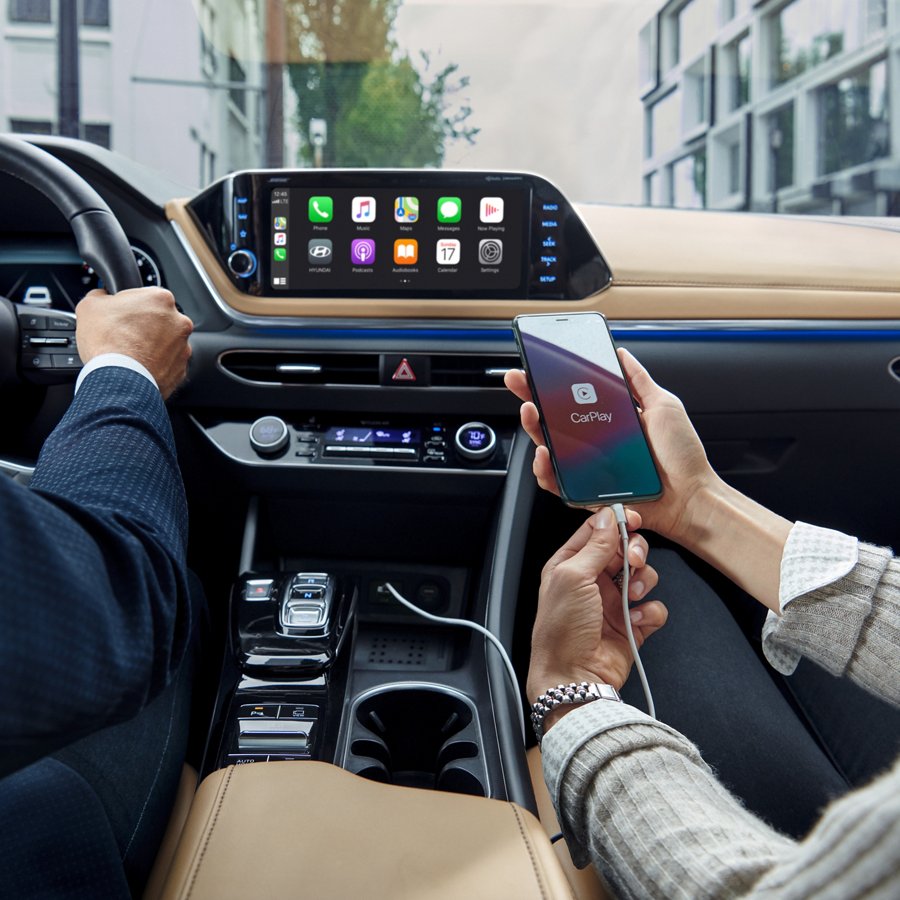 Stage-Shattering Technology
Let's start your solo with the 12.3-inch digital instrument cluster. You can see your speed, emergency lights, and engine warnings right in front of you. And, just to your right, the 10.25-inch touchscreen allows you to access your connected smartphone with ease and comfort while you're on the road. The user-friendly infotainment system won't take hours to configure, so you'll be connected before you know it.
And, with additions like the Hyundai Digital Key, you can start your engine, unlock or lock your doors, and even share your key with another driver with a text. After you experience the Hyundai Digital Key, you'll never want to go back to a physical key again.
Premium Soloist Safety
It's not a Sonata solo without safety-and the Hyundai brand prides itself on the safety of you and your passengers. You'll get an array of features, including Lane Departure Warning, various Brake Assisting features, Lane Keeping Assistance, Traction Control, and Electronic Stability Control. There's an array of safety features to keep you as safe as possible during your solo on the road in Indian Trial.
Financing Your Solo at Bob Mayberry Hyundai
When you're ready to own or lease your vehicle, our friendly finance associates will be ready to help you. Our no games guarantee at Bob Mayberry is that you'll get the very best deal that we can offer every time. We don't play around with you or your savings. You can get pre-approved online before you shop so you can have the freedom to roam from lot to lot with your budget in mind. Or, you can visit us in person, so you're one step closer to your test drive. It's up to you.
It Must be Mayberry
If its high caliber used vehicles, number one ranked service, no games guarantee, it must be Mayberry. Are you ready to own or lease your next Hyundai Sonata? Check out our Sonata lease deal and find what fits your budget the best in Waxhaw or Matthews. Are you ready for your solo? The 2022 Hyundai Sonata. Own the stage-and the road - visit us today.
Reach Out About the Hyundai Sonata